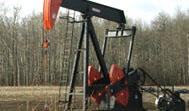 Emerald Bay Energy Inc. provide an update on recent activities in Texas.
At Wooden Horse, the Company continues to fine tune the production procedures of the Horizontal Edwards well, Kuhn 1H. The current submersible pump has been in a horizontal position since mid-October, and has provided good oil shows. The Company's engineers have determined that an additional stage will need to be added to the submersible pump to move the fluid volume necessary for a good oil cut. This procedure is planned to take place immediately and it is anticipated that the well will be back online by Friday, December 20th.
Emerald Bay President, Shelby D. Beattie, expounded, "The additional stage being added to the pump should enhance the fluid volume being produced daily. We anticipate that the increased fluid volume will have a corresponding increase in the oil cut as we move toward establishing oil production at Kuhn 1H."