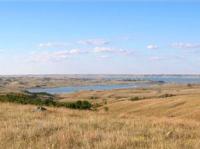 Emerald Oil, Inc. announced a venture with Koch Exploration Company, LLC, the results of two Southern McKenzie County wells, and the initiation of a Midstream Joint Venture.
Koch Exploration Venture
Emerald has entered into a purchase and sale agreement and other related agreements with Koch Exploration, a wholly-owned subsidiary of Koch Industries, Inc. Subject to customary closing conditions, Koch Exploration will acquire a 30% working interest from Emerald in all of its undeveloped southern drilling spacing units in McKenzie County, North Dakota, for $16.6Mln (~25,000 net acres).
Separately Koch Exploration has agreed to acquire a portion of Emerald's undeveloped leasehold in Richland County, Montana, for $0.9Mln (~4,500 net acres).