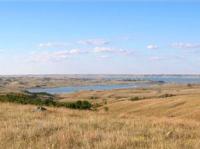 Emerald Oil, Inc. makes a change in senior management and updated production and CAPEX guidance for 2015.
The Board of Directors has appointed Mike Dickinson to the position of Chief Operating Officer, effective January 1, 2015. Mr. Dickinson will be replacing David Veltri, who resigned from his position as an officer of the Company.
Mr. Dickinson has 20 years of experience in the oil and natural gas industry, during which he has managed operations in six basins across the U.S. Mr. Dickinson held operations and engineering positions at Noble Energy for the past 10 years and most recently served as the Director of Operations of the DJ Basin. He began his career with Schlumberger and spent 10 years in various roles for operations and completions in the Gulf of Mexico, East Texas, Oklahoma and New Mexico. Mr. Dickinson earned his Bachelor of Science in Chemical Engineering and Petroleum Refining from the Colorado School of Mines.