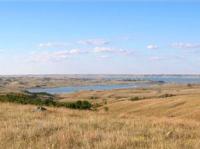 Emerald Oil, Inc. provided an interim operations update on recent drilling and completion activities along with its 2013 fourth quarter and year end production rates.
Drilling and Completion Operations Update
Emerald's drilling operations continue with two rigs currently operating in the Low Rider project area in McKenzie County, North Dakota. The Company intends to add a third operated drilling rig beginning in April 2014.
Subsequent to Emerald's last operational update in early November 2013, the Company drilled and completed 3.9 net wells that are now producing. Emerald currently has 6.9 net wells drilling, completing or waiting on completion early in the first quarter of 2014.