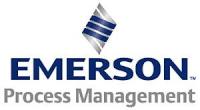 Nexen Petroleum U.K. Limited, a wholly owned subsidiary of CNOOC Limited, has awarded Emerson a new 5-year contract to provide metering management services for Nexen's UK operations. The work will be managed from Emerson's new Solutions Centre in Aberdeen.
Emerson will provide onshore metering engineers and offshore metering and analyser technicians for Nexen's UK offshore facilities. The Emerson experts will be responsible for validating and reporting measurement data and metering, sampling, analytical and test equipment, as well as supporting all offshore metering maintenance and verification activities.
"For oil and gas companies, the accuracy and integrity of their fiscal and custody transfer metering systems are critical for customer confidence," says Roel van Doren, president of Emerson Process Management Europe. "This contract builds on our proven success in helping companies achieve those objectives – while also continually reducing their metering costs."
Metering systems provide accurate, reliable measurements essential for fiscal accounting, custody transfer and taxation purposes. Emerson's metering management services help increase confidence in the accuracy of measurement equipment so oil companies can maximise production revenues.