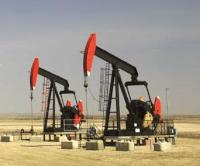 Empire Energy has entered into a Joint Operating Agreement in relation to the development of the Company's land tract of 4,160 gross acres in Gove County, Kansas.
Empire has entered into a 50/50 JOA with Palomino Petroleum to develop a portion of this acreage. Although a number of successful wells have been drilled in Gove County the targets are generally structurally complex.
As such to reduce development risk the Company has entered into the JOA with Palomino who have been highly successful drilling in this region. Successful completion of the initial well may serve to confirm a number of additional prospects in the area.
New 3D seismic information gathered from two separate shoots conducted by both the Company and Palomino indicate the presence of a geologic structure which has a high probability of yielding multiple well locations.