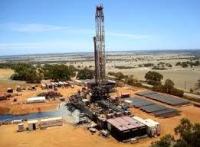 Empire Oil & Gas has finalised a drilling contract with WA-based drilling contractor Enerdrill, putting it on track to spud the Red Gully North well in the Perth Basin in the December quarter of this year.
The contract also gives Empire an option to drill up to a further four wells in 2016 as part of its strategy to explore its extensive Perth Basin acreage.
Enerdrill is a highly experienced contractor with extensive experience in the Perth Basin, where it recently drilled the successful Waitsia well for AWE.
The Red Gully North well is a substantial target with potential recoverable reserves in excess of 10 petajoules. If successful, the well would be tied in to the existing Red Gully production facility, meaning it has the potential to significantly increase the life and the production rates of the Red Gully Project.