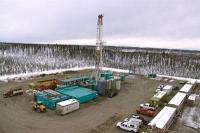 Encana Corporation and PrairieSky Royalty Ltd. have entered into an agreement with a syndicate of underwriters, pursuant to which the underwriters will purchase from Encana, on a bought deal basis, 70,200,000 common shares of PrairieSky (the "Shares") at a price of $36.50 per Share (the "Issue Price"), for aggregate gross proceeds to Encana of approximately $2.6 billion (the "Offering").
The Offering is expected to close on or about September 26, 2014 and all proceeds of the Offering will be payable to Encana. Following closing of the Offering, Encana will no longer hold an interest in PrairieSky.
PrairieSky intends to file a preliminary short form prospectus (Preliminary Prospectus) on or before September 12, 2014 with the securities regulatory authorities of all provinces and territories in Canada in respect of the Offering. Completion of the Offering is subject to, and conditional upon, the receipt of all necessary approvals, including regulatory approvals.