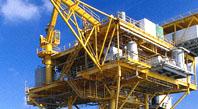 Endeavour International Corporation intends to refinance its existing revolving credit facility and two reimbursement agreements with new credit facilities.
The Company is in discussion with prospective lenders regarding the new facilities. Terms will be disclosed upon the completion of the refinancing. However, there can be no assurance that new credit facilities will be put into place.
Credit Suisse has been engaged to assist the Company with the marketing process.