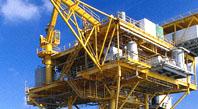 Endeavour International Corporation has engaged Opportune LLP, to assist the company in its financial restructuring process. In connection with this engagement, David C. Baggett, Managing Partner of Opportune LLP, has been appointed as Chief Restructuring Officer of Endeavour, effective immediately, reporting directly to the Board of Directors.
Mr. Baggett has been the Managing Partner of Opportune LLP since its founding in 2005. Mr. Baggett started his career at Deloitte & Touche where he became a Partner in the firm's energy practice. Mr. Baggett left Deloitte to be the Senior Vice President & CFO of a publicly traded exploration & production company.
Mr. Baggett currently serves on the board of directors of North Star Energy, Thunderbird Resources, LP and Marlin Midstream GP, LLC and previously served on the boards of AMPAM, Genesis Energy MLP, Encore Energy Partners and ERCOT, the independent system operator for electrical markets in Texas.