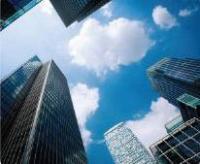 Eneabba Gas Limited has entered into a binding Heads of Agreement (HOA) with Greenpower Energy Limited (Greenpower) for an option to acquire 100 percent of the issued capital of Greenpower's wholly owned subsidiary, GCC Methane Pty Ltd. (GCC).
GCC owns a 50 percent interest in Exploration Permit 477 (EP 477 or the Permit), located in the Perth Basin, approximately 12.4 miles (20 kilometers) to the south-east of Eneabba's Ocean Hill Project.
Acquisition Option Terms ENB will pay a $23,472 (AUD 30,000) non-refundable option payment for a 45 day exclusive period in which time ENB will complete its due diligence on the Permit. If ENB elects to exercise its option to acquire GCC (GCC's only asset is EP 477) it will pay $641,568 (AUD 820,000) to Greenpower for 100 percent of the issued capital of GCC.