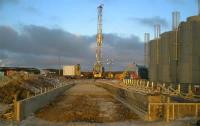 Enegi Oil provides the following update on Block 22/12b, containing the Phoenix Discovery ('Phoenix') in the Central North Sea.
In 2010 the previous operator, Apache, drilled the 22/12a-12 appraisal well. Under the well release guidelines the results of the well remained confidential for four years. In August 2014 the details of this well including the associated logs and reports were made available.
The information contained in the well data has confirmed that the oil bearing sands at Phoenix are contained within a simple and relatively low risk four way dip closed structure and the advanced technical work carried out by license partner, Azinor Petroleum Ltd ('Azinor'), has successfully characterized and isolated these oil bearing sands from their surroundings.