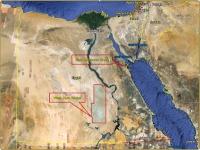 Henry B. David (Hank), who has cooperated with some of the largest oil companies in the international oil & gas industry, joins Energean Oil & Gas's staff as New Business Development Manager.
After earning a BS from Penn State, Mr. David has served multiple roles in many exploration programs around the world.
From 1981 to 1996, Henry worked for Esso / Exxon as Senior Petroleum Geophysicist in several exploration programs throughout the Middle East, North Africa and Asia; and from 1996-1998, for Union Texas Petroleum as senior geologist working assets in the Mediterranean and North Africa.
Mr. David joined Seagull Energy (later Ocean Energy) as Exploration Manager in 1998, directing exploration G & G operations in the company's onshore and offshore assets in Egypt, while continuing to build the company's exploration portfolio there.