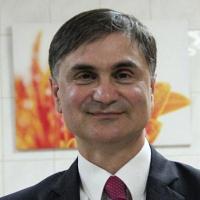 Energean Oil & Gas has announced that James Efstathiou joins the company as its new Exploration Director.
Efstathiou is a seasoned Geoscientist with 35 years of oil industry experience, previously working as Global Exploration Manager (2014-2016) and Exploration Manager (2012-2014) at Mubadala Petroleum, responsible for all captured assets and Exploration New Ventures.
Prior to Mubadala, Mr. Efstathiou worked with Statoil in UAE (2008-2012) as Middle East New Venture Manager responsible for all exploration and development projects in the region.
He also worked with Statoil Hydro (2007-2008, as Middle East explorationist responsible for Iraq G&G, licensing rounds and farm-in / farm-out opportunities) and Norsk Hydro (1993-2007 as Senior Geophysicist offshore West Africa, Chief Geophysicist working in Brazil and Gulf of Mexico, Manager of Global Volume and Risk Group, and, finally, as Subsurface Manager).
During 1983-1993, James Efstathiou worked as Geophysicist with BP (London, Holland, Glasgow) after having started his professional career working as a secondee to Saudi Aramco in London.
James Efstathiou holds a BSc (Hons) at Geophysical Science for the Southampton University.