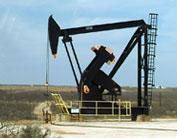 Energen Corporation says that its shareholders have elected two oil and gas industry veterans -- William G. Hargett and Alan A. Kleier -- to the company's Board of Directors.
William G. Hargett, 65, of Florence, AL, has 35 years of North American oil and gas industry experience. He retired in 2008 as Chairman, President and CEO of publically-traded Houston Exploration Company. He joined Houston Exploration in 2001 as President and CEO and was elected Chairman in 2004. Hargett served in numerous executive and management positons during his career, including roles at Tenneco Oil, North Central Oil Company, Amax Oil and Gas, Greenhill Petroleum and Snyder Oil Company. Hargett is a graduate of the University of Alabama, with a B.S. and M.S. in Geology.
Alan A. Kleier, 61, of Seminole, FL, retired in 2013 as Vice President of Chevron's Mid-Continent Business Unit, a position which he had held since 2011. Prior to that, he held a variety of leadership roles in both the U.S. and abroad for Chevron and for Texaco, prior to the merger of the two companies. He has almost four decades of experience in the oil and gas industry. Kleier recently accepted a position on the Industrial Board of Advisors for the University of Louisville J.B. Speed School of Engineering. He is a graduate of the University of Louisville with a B.S. and M.E. in Mechanical Engineering.