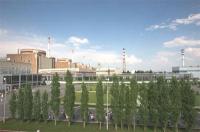 Rosatom shared its vision of the development of nuclear power generation in the ASEAN countries on POWER-GEN Asia 2015 forum
Egor Simonov, the Head of Rosatom in Southeast Asia, shared his view on the of the nuclear energy development in ASEAN countries at the Forum POWER-GEN ASIA 2015 in Bangkok (Thailand).
He made a presentation in the frame of the session dedicated to nuclear power generation in Asia. The focus of the presentation was the main challenges facing East Asian countries in the implementation of national nuclear power programs.
"Such countries as Thailand, Indonesia, Malaysia, and Vietnam are among the world's leaders of industrial production growth, and consequently in power consumption. The nuclear power will allow these countries not only get the basic source of clean energy, but also will allow to get to the new level of development in general", he said.
According to his words, the realization of the project on the construction of a nuclear power plant could create about 60,000 of workplaces in different industries, will contribute to the growth of scientific and technological potential, will give an impulse to the development of education and generally will help to improve the quality of life through the creation of new infrastructure.
"The resumption of nuclear power generation in Japan - is a signal to other Asian countries, first of all for ASEAN countries, where, according to our estimates, can be built about 20 GW of nuclear power capacities. But that may happen only if these countries will show an unambiguous political commitment to the development of national nuclear power programs. We see several major challenges that hinder the development of these programs, in particular, issues of safety, financing of the projects and the final cost of electricity, the development of the national nuclear infrastructure and the level of nuclear technologies public acceptance", the speaker noted