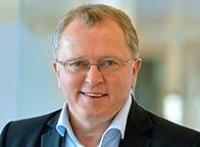 This year's Energy Perspectives report outlines a possible way to meet the 2-degree target. "It can be done, but it will require a lot from many people," says Statoil's chief economist Eirik Wærness.
The report has been prepared by a team of Statoil analysts in the fields of economic affairs, energy markets and climate, led by Statoil's chief economist Eirik Wærness.
The report is based on models and frameworks that the company uses in connection with long-term analyses of the energy markets.
Energy Perspectives provides an analytical description of various possible development projections for the world economy, international energy markets and energy-related greenhouse gas emissions. Statoil has published this report each year since 2011.
"The world population is growing, more people are joining the middle classes, and the need for energy is increasing. However, a continued parallel increase in CO2 emissions as a result of this prosperity is not sustainable in the long term. Without a change of course, everyone will lose, including the oil and gas industry."
"The consequences of climate change will impact economic development and welfare for all, regardless of sector and geography. In this year's analysis we have therefore revised down economic growth up to 2040 in the scenarios that do not meet the 2-degree target," says Wærness.
"Our analysis stops in 2040, but the negative consequences of climate change in these kinds of scenarios may well become even stronger in the following decades," he adds.
President and CEO Eldar Sætre points out that Statoil bases the company's strategic commercial assessments on a number of different analyses.