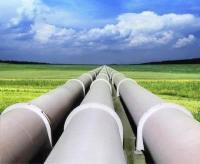 Energy Transfer Equity, L.P. and Energy Transfer Partners, L.P. have received FERC's Final Environmental Impact Statement for the Lake Charles LNG Export Company, LLC liquefaction project.
This issuance starts the 90-day period in which other federal agencies are to complete their review of the Project and issue any required agency authorizations. That decision deadline is November 12, 2015. The FERC authorization for the Project is expected to be issued during this 90-day period.
Final investment decisions from both Energy Transfer and BG Group (LSE: BG.L) are expected in mid-2016, with construction to start immediately thereafter and first LNG exports anticipated in mid-2020.