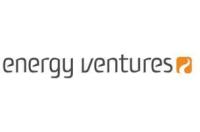 Energy Ventures, a venture capital firm dedicated to funding high growth energy companies, has completed the sale of Intelligent Well Controls (IWC) to Halliburton, marking the firm's 13th exit.
The company first invested in IWC in January 2012 as part of its Fourth Fund. Since then Energy Ventures played an integral part in the growth of the business.
Headquartered in Aberdeen, IWC designs, develops and manufactures real-time surveying equipment based on measurement-while-drilling (MWD) technology for the oil and gas industry.
Greg Herrera, Aberdeen-based partner of Energy Ventures, said: "Our investment in IWC was based on the potential we saw in the company, its people and its products. The purchase by Halliburton represents an important step in the development and expansion of IWC."