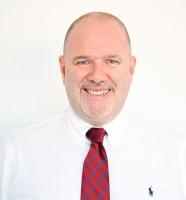 The Harris Pye Engineering Group, global specialists in the provision of repairs, upgrades and conversions to the marine, offshore oil and gas, and associated onshore industrial sectors, has been acquired by the Joulon Group.
Joulon was created in partnership with KKR, the global investment firm to acquire well established companies globally. The investment in Joulon comes from multiple funds managed or advised by KKR. Harris Pye has been acquired toprimarily add capability in the Project Management Platform for the Joulon Group and will also have an impact in the majority of the Joulon platforms.
"We are really excited to have Harris Pye as part of Joulon Group. Harris Pye's extensive global presence and expertise in executing large distributed complex projects across any asset class is an invaluable enhancement to our capabilities," says Abhishek Kumar, Vice Chairman and Group CEO of Joulon.
"This is very much a win-win situation," explains Mark Prendergast, Harris Pye's Chief Executive. "It is very much 'business as usual' for the group with its global team of 1,700 based in 17 facilities and offices around the world. The network stretches from Brazil to Japan, North American and Canada to Australia and includes major workshops in Wales, Brazil, Sharjah and Singapore. We remain a proud Welsh company, and the strength of our new owner allows us to compete as a Tier One contractor going forward, and that is good for Wales, and all 16 countries in which we are based, as it cements jobs and brings new opportunities for job creation. Our Welsh base at Llandow in South Wales remains our prime fabrication facility."
"KKR/Joulon's ambition is to grow the HP Group to many times its current size, through investment, strategic acquisition and increasing market share across the Marine; Offshore Oil & Gas; Industrial and Power Services; and Renewable Energy sectors. This ambitious growth plan is very much in line with the Directors' desires, and the fact that we are now a part of one of the world's largest private equity group will strengthen our financial backing and allow us to bid for complete projects as a Tier One EPC contractor, not further down the supply chain as at present," Prendergast adds.