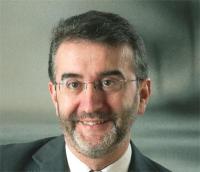 Eni is strengthening the communication of its global activities, focusing on the innovation opportunities offered by digital technology in order to make its relationships with stakeholders, media and public opinion broader and even more transparent.
Marco Bardazzi's appointment as Executive Vice President of External Communication is in line with this perspective.
Bardazzi, 47, will start his new assignment on the 16th February, leaving his position in the newspaper " La Stampa ", where he was Central News and Digital Editor. Currently he is also an adjunct lecturer of "Advanced techniques of journalistic writing" in a Master of Journalism course at the Catholic University of Milan.
In over five years spent in Turin, Marco Bardazzi played a leading role in the development of 'La Stampa's digital information, an innovative project among the most advanced in Europe.