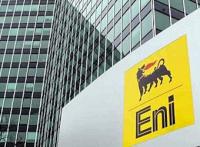 Eni is winner of the Petroleum Economist Award, established in 2006 by the prestigious Petroleum Economist, as Exploration Company of the Year.
During a ceremony held yesterday in London, a panel of independent experts representing all areas of the world of Energy, led by the Secretary General of OPEC Abdalla El-Badri, assigned the award recognizing to Eni an innovative approach to the exploration activities with a unique ability to pursue the interests of its business successfully, often in challenging environments.
The appointment of the best company in the world within the oil & gas sector is a further acknowledgement of Eni numerous exploration successes, which thanks to the high level of its geological expertise and leading-edge drilling technologies, in the last seven years has made discoveries for more than 10 billion barrels of resources. In particular, over the last three years, Eni has achieved record results with five great discoveries, the last one was in the Egyptian Mediterranean Sea, with the find of the supergiant gas field Zohr. This discovery is the largest ever found in Egypt and in the Mediterranean Sea and could become one of the largest in the world.