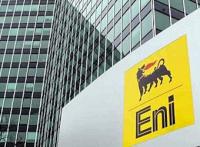 Eni, through its affiliate Ieoc Production BV and in joint venture with BP Egypt, started production from the DEKA project (Denis-Karawan) through the new subsea well Denise South 6 at a gas rate of 1.8 million cubic meters per day and associated condensates of about 800 barrels per day.
The DEKA Project envisages the development of gas discoveries by means of the drilling of 5 subsea wells, the installation of subsea production systems together with sealines and gas processing at the El Gamil Gas Plant onshore.
The project's peak production is expected by 1Q 2015 with a total gross gas rate of about 6.5 million cubic meters per day.