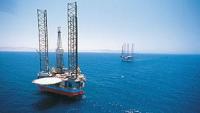 Eni has made a world class supergiant gas discovery at its Zohr Prospect, in the deep waters of Egypt. The discovery well Zohr 1X NFW is located in the economic waters of Egypt's Offshore Mediterranean, in 4,757 feet of water depth (1,450 metres), in theShorouk Block, signed in January 2014 with the Egyptian Ministry of Petroleum and the Egyptian Natural Gas Holding Company (EGAS) following a competitive international Bid Round.
According to the well and seismic information available, the discovery could hold a potential of 30 trillion cubic feet of lean gas in place (5.5 billion barrels of oil equivalent in place) coveringan area of about 100 square kilometres. Zohr is the largest gas discovery ever made in Egypt and in the Mediterranean Sea and could become one of the world's largest natural-gas finds. This exploration success will give a major contribution in satisfying Egypt's natural gas demand for decades.
Eni will immediately appraise the field with the aim of accelerating a fast track development of the discovery that will utilise at best the existing offshore and onshore infrastructures.