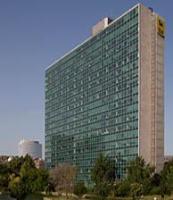 Eni announces the successful completion of the Evans Shoal North-1 appraisal well in the Evans Shoal gas field in the Timor Sea, Australia. The field is located offshore in the NT/P48 exploration permit in the north Bonaparte Basin, some 300 km northwest of Darwin.
The Evans Shoal North 1 well, drilled in 111 meters water depth and to a target depth of 3955 meters, is 12 km away from the Evans Shoal-2. Results indicate that these wells share common reservoir characteristics and are in hydraulic communication. During the well production test the gas flow reached the facility constraint of 30 MMscf/day. Eni estimates that the Evans Shoal gas field contains at least 8Tcf of raw gas in place.
Eni remains committed to fast track development of the significant and known resources in this exploration area.