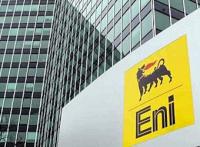 Eni informs that an explosion occurred 9 July late afternoon, at the site of the repair works of the Tebidaba-Clough Creek line, an oil pipeline in Nigeria's onshore Niger Delta, previously damaged by acts of sabotage.
The explosion resulted in the death of 12 members of the maintenance team of a local company of services, with 3 others being injured.
The causes of the incident are still under investigation by both Eni and the local authorities. The company expresses its deepest condolences to the families involved in this tragic accident.