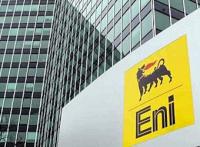 Landmark, a Halliburton business line, says that Eni, a major integrated energy company, has entered into a multi-year contract for Landmark's entire suite of exploration and production applications.
"We are pleased that Eni made this decision to increase its adoption of Landmark technologies," said Nagaraj Srinivasan, vice president, Landmark. "The integrated application suite delivers the scalability, flexibility and accuracy required in exploration, improved end-to-end drilling performance and a unified environment to enhance decision-making across reservoir and production management."
Eni chose Landmark's software solution to achieve efficiency through integration and cross-disciplinary collaboration, from exploration to production. Landmark met Eni's technology requirements with its end-to-end suite of solutions based on a single subsurface representation, delivered on a single enterprise platform.