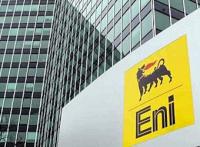 Eni has started production from Nené Marine field, offshore Congo, just eight months after obtaining the production permit and 16 months following the exploration discovery. The field is located in Marine XII Block, approximately 17 km from the coast.
The start of production reflects another important success for Eni in Congo, a few days after the announcement of the excellent results of the test of Minsala Marine 1 well, also located in Marine XII Block.
The Nené Marine field, located at a water depth of 28 meters and close to existing plants, produces from Djeno pre-salt formation 2.5 km below the ground level.
The complete development of the field will take place in several stages and will include the installation of production platforms and the drilling of over 30 wells, with a plateau of over 140,000 barrels of oil equivalent per day (boe/d).