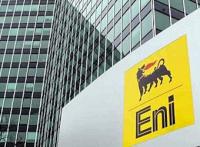 Eni has started production of the giant gas field Perla, located in the Gulf of Venezuela, 50 kilometers offshore. The first production well has been opened and is currently in the clean-up phase.
The field is located in the Cardón IV Block operated by "Cardón IV S.A.", a company jointly owned by Eni (50%) and Repsol (50%). Perla is the largest offshore gas field discovered to date in Latin America and the first gas field to be brought to production offshore Venezuela. This was achieved through close and successful cooperation between the Venezuelan Ministry of Petroleum and Mining, PDVSA, Cardón IV and its Shareholders.
Perla currently holds 17 trillion cubic feet (Tcf) of gas in place, which corresponds to 3.1 billion of barrels of oil equivalent (boe), with additional potential. The reservoir consists of Mio-Oligocene age carbonates with excellent characteristics, located at approximately 3,000 meters below sea level, at a water depth of 60 meters. The best wells are estimated to produce over 150 million standard cubic feet per day (Mscfd) each.
The development of Perla has been planned in three phases to optimize time to market and investment pace: Phase 1 (Early Production) has a production plateau of about 450 Mscfd (corresponding to approx. 40,000 boed net to Eni) increased from the 300 Mscfd initially planned, Phase 2 has a plateau of 800 Mscfd from 2017 (corresponding to approx. 73,000 boed net to Eni) and Phase 3 has a plateau of 1,200 Mscfd from 2020 (corresponding to approx. 110,000 boed net to Eni).