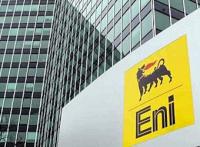 Eni has started production of first oil from the West Hub Development Project in Block 15/06 in the Angolan Deep Offshore, approximately 350 kilometres northwest of Luanda and 130 kilometres west of Soyo.
The field is currently producing 45,000 barrels of oil per day (bopd) through the N'Goma FPSO, with production ramp-up expected to reach a daily production of up to 100,000 bopd in the coming months. The start-up of the East Hub Development, expected in 2017, will raise overall production from Block 15/06 to 200,000 bpd.
The development project started with a very successful exploration campaign. Having won the international bid round in 2006, in Block 15/06 Eni drilled 24 exploration and appraisal wells, discovering over 3 billion barrels of oil in place and 850 million barrels of reserves. The discoveries were then developed quickly and efficiently, achieving an industry-leading time to market of only 44 months from the Declaration of Commercial Discovery thanks to the application of a new modular development model. Indeed, the West Hub Development entails the sequential start-up of the Sangos, Cinguvu, Mpungi, Mpungi North Area, Vandumbu e Ochigufu fields.