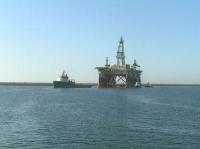 Ensco plc has taken additional proactive steps to improve efficiencies and reduce expenses:
streamline global operations reporting structure from five to three business units
reduce onshore support positions by an additional 14% to achieve an incremental $30 million of annualized savings (full run rate to begin fourth quarter 2015); total annualized run-rate savings from onshore rightsizing increases to $57 million given previously announced savings of $27 million annually reported in February 2015
increase offshore unit labor cost savings to 15% (full run rate to begin first quarter 2016) from previous estimate of nine percent reported in February 2015
further reduce average warm-stack costs per day for marketed rigs: $40,000 for drillships, $32,000 for semisubmersibles and $20,000 for jackups.
Based on these actions, the expense outlook has improved. Excluding severance costs and related expenses of approximately $5 million, third quarter 2015 contract drilling expense is estimated to be $450 million - $455 million.