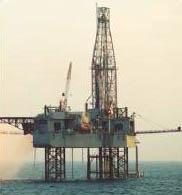 For the seventh consecutive year, Ensco plc has earned first place for total customer satisfaction in the Offshore Drilling segment of the Oilfield Products & Services Customer Satisfaction Survey conducted by EnergyPoint Research. The annual survey is the industry benchmark for customer satisfaction in the global oilfield.
Ensco led all offshore drilling contractors in the survey by receiving top honours in 12 of 18 categories including total customer satisfaction; safety and environment; performance and reliability; job quality; ultra-deepwater wells; deepwater wells; horizontal and directional wells; shelf wells; and special applications. Ensco also ranked first in the Middle East & N. Africa, Sub-Saharan Africa and Latin America & Mexico.
CEO and President Carl Trowell states, "While market conditions have been challenging, our offshore crews and onshore employees have stayed focused on delivering high levels of performance for our customers. We are honored to be recognised by our customers as the best offshore driller in terms of total satisfaction. It is a testament to Ensco's high-quality workforce and our commitment to safety and operational excellence."
The independent survey was conducted as part of EnergyPoint Research's 2016 industry-wide Oilfield Products & Services Survey, comprising thousands of in-depth evaluations.