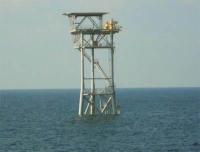 Entek says that approval has been granted by the Wyoming Oil and Gas Conservation Commission (WOGCC) for the third well, McKee 5-16-1H (5-16), in which Entek is free carried by GRMR (Operator) in the 2015 drilling programme. The other two wells, Cobb 12-7-HA1 (12-7) and State 15-8 (15-8), in which Entek will be free carried have been approved previously as described in the Company Announcement on February 23rd 2015.
One of these three wells will be the first horizontal well ever drilled on any part of Entek's substantial Niobrara lease position. Another of the wells will be a vertical well to test a clearly defined structural closure with multiple conventional reservoir targets as well as the Niobrara.
Location building has started t the Cobb 12-7-Ha1 well location in preparation for the 2-15 drilling programme which, due to environmental stipulations, as previously alluded, will start in July 2015.