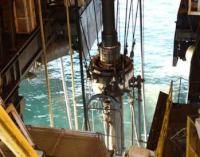 Enteq Upstream provides an update on its markets and current trading for the year ending 31 March 2015.
In response to recent oil price weakness, Enteq is witnessing reduced levels of capital equipment purchases and budgetary indications from its North American customer base. As a result the Board now anticipate reporting sales for the year ending 31 March 2015 substantially below both current expectations and those achieved in 2014.
Enteq's short term priority is to continue implementing cost reductions across the business in order to protect profitability and cash until the market stabilises.