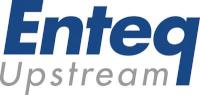 Enteq Upstream PLC has formed the Enteq Drilling division to integrate the technology and services of Extended Exploration Technology (XXT) and KM Services (KMS).
XXT provided MWD equipment for the directional and horizontal drilling markets such as downhole tools, surface gear and surface software. KMS manufactured and supplied MWD machined parts, spares and components for mud motors within the upstream oil and gas sector.
Based in Houston, Santa Clara, Calif., and Calgary, the new Enteq Drilling division offers entire MWD systems as well as other drilling products such as float valves, MWD parts, mud motor parts, sand screens, kit boxes and racks.
The Enteq Drilling division in Houston will manufacture high quality parts and components for the directional drilling and MWD markets while improving availability and immediate delivery. Enteq Drilling in California will enhance and improve the flagship XXT MWD product line. The division's regional sales and support offices are based in north Houston and Calgary.