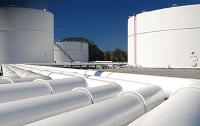 A Houston district court jury has found that Dallas-based Energy Transfer Partners LP (ETP) breached its contract with competitor Enterprise Products Partners LP by failing to maintain the Old Ocean natural gas pipeline so Enterprise could service its Gulf Coast customers.
"This was a resounding victory for Enterprise. This case wasn't about damages. It was about forcing ETP to restore and operate the pipeline in a condition that allows Enterprise to flow gas to its customers in a commercially viable way," said Rusty Hardin of Houston's Rusty Hardin & Associates LLP, who tried the case for Enterprise along with firm partners Jeremy Monthy, Andy Drumheller, Joe Roden and senior attorney Carolyn Courville. This is the second big energy sector win for the law firm this year, following an $8.5 million jury victory for Smith Energy Co. in West Texas.
The jury's verdict accepted Enterprise's contention that ETP lowered the pipeline pressure in a portion of the pipe it deliberately failed to maintain, thus making it impossible for Enterprise to flow gas in a meaningful way.