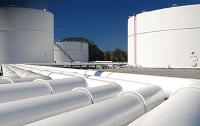 Enterprise Products Partners L.P. announced a further expansion of its liquefied petroleum gas ('LPG') export terminal at Oiltanking's complex on the Houston Ship Channel. Enterprise's expanded LPG terminal is supported by a 50-year service agreement with Oiltanking Partners, L.P. to provide additional dock space and related services.
The expanded LPG export terminal is expected to be in service by the end of 2015 and is supported by long-term LPG export agreements. Upon completion of the expanded facilities, Enterprise will have aggregate capacity to load in excess of 16 million barrels per month of low-ethane propane and/or butane.
This expansion is in lieu of a second LPG terminal announced in October 2013 and will result in more capacity than previously anticipated.