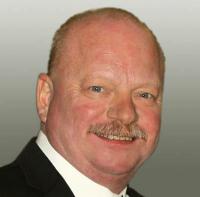 Environmental Drilling Solutions (EDS) is pleased to announce two senior-level additions to its management team: John Meckert as chief executive officer (CEO) and John Marty III as business development manager.
Meckert joins EDS with 23 years of experience in the oil and gas industry, primarily in oilfield services and drilling. He has spent most of his career at various divisions of Nabors Industries, the world's largest land driller. Most recently, he led the services and rentals division at Canrig Drilling Technology and served as the senior vice president and general manager at Peak USA Energy Services. He has worked in operational management and financial leadership positions both domestically and internationally and began his career with Conoco as a petroleum engineer. Meckert holds a Master of Business Administration from Harvard Business School and a Bachelor of Science and Master of Science in petroleum and natural gas engineering from Penn State University.
"John brings with him a tremendous wealth of experience in the drilling industry – he understands our customers' needs as well as how to run a first-class organization," said Kirby Arceneaux, board member and former CEO of EDS.