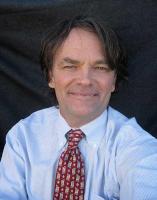 Hydraulic fracturing for shale oil and gas production, used widely in the US and Canada since the 1950s, is now seen in the UK as having the potential to provide greater energy security, growth and job opportunities. However, the potential negative environmental impacts that may be associated with hydraulic fracturing have led to controversy and significant public debate.
SPE Distinguished Lecturer Dr Daniel Tormey, Catalyst Environmental Solutions, conducted the first ever, data-rich, comprehensive environmental characterisation of hydraulic fracturing for shale oil and gas production. SPE Aberdeen is looking forward to welcoming Dr Tormey to its next evening dinner presentation where he will discuss the results of his peer-reviewed study.
Ahead of his presentation, Dr Tormey, explains, "Although the development of shale oil and gas has brought substantial economic, geopolitical, and climate change benefits to the United States, hydraulic fracturing has displaced global climate change as the most controversial environmental policy issue. As other countries evaluate development of shale oil and gas, these same environmental concerns are available on the internet and media sources. Without data to address the issues, the concerns become a substantial hindrance to acceptance of shale gas development."
Alan Johnson, Chair of SPE Aberdeen Programme Committee adds, "The topic of fracking is the subject of heated debate in this country. Environmental concerns are high on the list of issues surrounding hydraulic fracturing and objective evidence on the real level of risk is difficult to establish. Dr Tormey's presentation at SPE Aberdeen's May meeting aims to shed more light on the technical reality of the fracture stimulation of unconventional shale reservoirs, the associated challenges and future possibilities."
The presentation will take place on Wednesday 25 May at the Aberdeen Douglas Hotel from 6.30 – 8.30 pm. This presentation is a part of a monthly programme of technical presentations organised by SPE Aberdeen and sponsored by Expro and Statoil.
For more information and to book, visit www.spe-uk.org/aberdeen/events