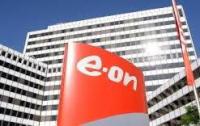 E.ON E&P Norge AS, operator of production licence 650, has completed drilling wildcat well 6507/3-11 S. The well was drilled about 12 kilometres east of the Skarv field in the Norwegian Sea.
The primary and secondary exploration targets for the well were to prove petroleum in Middle and Lower Jurassic reservoir rocks (the Fangst and Båt groups).
In the primary exploration target, the well encountered approx. 30 metres of reservoir rocks in the Garn formation and 60 metres of reservoir rocks in the Ile formation (the Fangst group), both with very good reservoir quality. In the secondary exploration target, about 95 and 70 metres of reservoir rocks were encountered in the Tilje and Åre formation in the Båt group, respectively, both with good to very good reservoir properties. The well is dry.