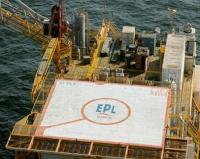 EPL Oil & Gas, Inc. has executed a purchase and sale agreement to acquire oil and natural gas assets in the shallow-water central Gulf of Mexico (GOM) from Nexen Petroleum Offshore U.S.A. Inc. for $70.4 million.
The Eugene Island 258/259 field consists of five leases, namely 254, 255, 257, 258, and 259, all at 100% working interest. The assets are currently producing approximately 900 net barrels of oil equivalent (Boe) per day, about 95% of which is oil. EPL estimates the proved reserves as of the September 1, 2013 effective date consist of approximately 2.6 million Boe of proved developed producing reserves, about 91% of which is oil.
The field areas exhibit shallow decline and EPL has identified upside potential beyond the current proved reserves. The Company also estimates the asset retirement obligation to be assumed in the acquisition is expected to total approximately $27 million.