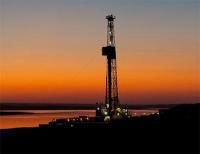 Obiang Nguema Mbasogo, Equatorial Guinea's President, met with John Barnett Hess, Hess Corporation CEO, to strengthen the long-term and growing partnership between the company and the West African Nation.
During the meeting, President Obiang and Mr. Hess discussed the company's continued investment in the country's energy, education and science sectors. Hess representatives praised the socio-economic development the country is experiencing.
Gabriel Mbega Obiang Lima, Equatorial Guinea's Minister of Mines, Industry and Energy, Gregory P. Hill, Hess Corporation President and COO of Exploration and Production, Brian David, International Vice President were also present at the meeting.