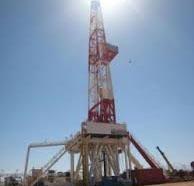 SOCO International says that ERC Equipoise (ERCE) has completed its evaluation of the Block 16-1 Te Giac Trang field (TGT) offshore Vietnam, which confirms the Company's long standing view of the size and production potential of the TGT field.
Evaluation highlights:
• The updated TGT Stock Tank Oil Initially In Place (STOIIP) demonstrates a most likely volume of 818 million barrels of oil (MMBO) for the currently drilled fault blocks. Including the H5N and H5S fault blocks, planned to be drilled in Q1 2015, the most likely STOIIP would be 949 MMBO. • Potential oil recovery within the expected licence period to 2030, based on the most likely case Geological Model (inclusive of H5N and H5S) and under a variety of potential development scenarios evaluated to date, are estimated at up to 319 MMBO. SOCO's TGT booked 2P oil reserves as at 31 December 2013 correspond to an initial gross field recoverable volume of 298 MMBO. • The ERCE reservoir modelling demonstrates facilities unconstrained field performance potential in excess of 100,000 barrels of oil per day.