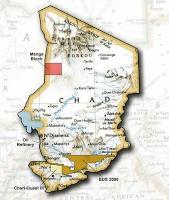 ERHC Energy Inc. announced that its wholly owned subsidiary, ERHC Energy Chad Ltd., has submitted its completed Environmental Impact Assessment (EIA) of Block BDS 2008 to the government of the Republic of Chad.
Once review of the EIA is completed, ERHC can advance to the next step in its oil and gas exploration work program: an aeromagnetic survey of BDS 2008.
ERHC has 100 percent of the interest in BDS 2008 in southern Chad, which encompasses 41,800 square km., equal to more than 10 million acres. The Block stretches from Chad's western border with Cameroon to the Eastern border with Central African Republic.