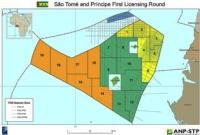 ERHC Energy Inc. announced initial encouraging results from an airborne Full Tensor Gravity Gradiometry (FTG) survey. Bell Geospace,is flying the FTG on behalf of ERHC's wholly owned subsidiary, ERHC Energy Kenya Ltd. When completed in a few weeks, the survey will have covered up to 15,500 line kilometers.
An independent third party is bearing the cost of the FTG survey under the Company's previously announced financing initiatives.
"Preliminary results confirm the presence of the Lotikipi basin and it appears to have a larger extent than was indicated by gravity data acquired by previous operators of this area," said Gertjan van Mechelen, ERHC's exploration manager. "Obviously these results are very encouraging and we are looking forward to seeing the eventual final results upon completion of this survey. Those final results are bound to show in much more detail the internal structure of the Lotikipi rift basin and will allow us to identify the most prospective areas."