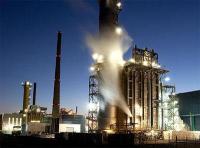 ERM Power Limited (ERM Power) has entered into an agreed term sheet with Empire Oil & Gas (Empire) to sell its directly held interests in its West Australian gas assets to Empire.
ERM Power has also agreed to participate in a subscription and rights issue to recapitalize Empire. The sale and the recapitalization (the Transactions) are subject to approval from Empire shareholders at a general meeting.
The West Australian assets which form part of the sale are ERM Power's interests in 8 Exploration Permits in the Perth Basin1 (Permits), including Exploration Permit 389 containing the wells Red Gully-1 and Gingin West-1, developed in 2013 and producing gas and condensate that is contracted to Alcoa and BP respectively, and associated assets.