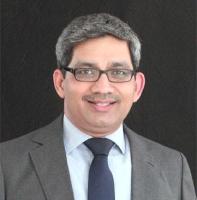 India's Essar Oil Limited has appointed Mr.Manish Maheshwari as Chief Executive Officer - Exploration & Production. With around 23 years of experience, Mr. Maheshwari till recently was the Managing Director of Hindustan Oil Exploration Company Ltd.
Mr. Manish MaheshwariAs CEO-E&P, Mr. Maheshwari would be responsible for Essar's entire E&P business, which includes 15 blocks and fields in various stages of exploration and production in India, Indonesia, Madagascar, Nigeria and Vietnam. The total reserves and resources across these assets is estimated to be 2,034 mmboe.
Essar's development and production assets include the Raniganj CBM Block in West Bengal, Ratna& R Series in Mumbai Offshore, and the Mehsana Block in Gujarat. At Raniganj, the current gas production is about 300,000 standard cubic metres per day (scm/d), which shall ramp up to 3 million scm/d. The Company has drilled 230 wells and laid requisite infrastructure including pipelines to supply CBM Gas to end consumers.