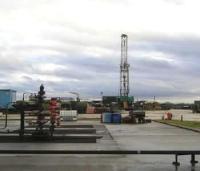 Europa Oil & Gas (Holdings) provides an update on its activities across its UK onshore licences located in the established East Midlands Petroleum Province.
Europa produces hydrocarbons from six wells across three fields: Crosby Warren (100% interest); Whisby (65% interest); and West Firsby (100% interest). Five of the wells are producing in line with expectations, year to date, although the lowest producer of the six, WF9 is currently shut-in and requires a recompletion.
WF9 was producing around 8 bopd. At current oil prices however, the Directors have concluded it would not be economic to undertake a recompletion of WF9, which as a result will remain shut-in for the foreseeable future.
The Directors will reconsider this course of action should the oil price recover to a level at which the recompletion of WF9 would become economic.