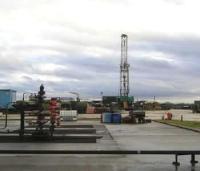 Europa Oil & Gas (Holdings) plc has signed a Farm-Out Agreement ('FOA') in relation to its 100% owned Tarbes Val d'Adour Permit ('Tarbes') onshore France with Vermilion REP SAS, a wholly owned subsidiary of Vermilion Energy Inc ('Vermilion') a Calgary, Alberta based international oil and gas producer.
Tarbes has previously produced oil from two fields and is located in the Aquitaine basin close to the giant Lacq - Meillon gas fields. This update is in line with Europa's strategy to advance and monetise its multi-stage portfolio of licences.
• Under the terms of the FOA, Vermilion acquires an 80% interest in, and operatorship of, Tarbes with Europa holding the remaining 20% interest. • Should Vermilion decide to proceed with exploration activities, they will assume 100% ofthe cost of an optional work programme, which may include seismicacquisition/reprocessing and drilling operations up to a total of €4.65 million. Once costs above this level are incurred, Europa will be responsible for its 20% share of future work programme costs • Tarbes contains several oil accumulations that were previously licensed by Elf but were abandoned in 1985 due to a combination oftechnical issues and low oil prices. Twofields, Jacque and Osmets, were drilled using vertical wells and generated modestproduction. • The FOA is subject to the relevant approvals being granted by the French authorities – forthe transfer of equity and operatorship to Vermilion and obtaining an extension for thepermit. Both these approvals processes have already started.