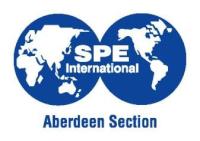 A sand control expert from BP Global Wells Organisation is set to give the keynote address at the 6th European Sand Management Forum later this month.
Mr. Dan Ryan, sand control manager with BP's Global Wells Organisation, will discuss BP's portfolio of sand prone wells as well as the challenges and opportunities sand management presents from an operator's perspective.
He said: "The issue of sand management will continue to have increased focus from operators, particularly when looking at how to manage reservoirs as cost-effectively as possible. Across the oil and gas sector, there are emerging challenges in sand control in both producer and injection wells and we as an industry need to come together to discuss how to best approach these issues.